Attractions to see vacationing in Hua Hin
Hua Hin is one of Thailand's nicest beach resort cities with many things to see and do while you are here.
Attractions and Places of Interest in Hua Hin
Railway Station
Khao Takiab
Plearnwan
Hua Hin Hills Vineyard
Hua Hin Artist Village (Baan Sillapin Hua Hin)
Pala-U waterfall
Huay Mongkol Temple (Wat Huay Mongkol)
Maruekkhathayawan Palace
---
Hua Hin Railway Station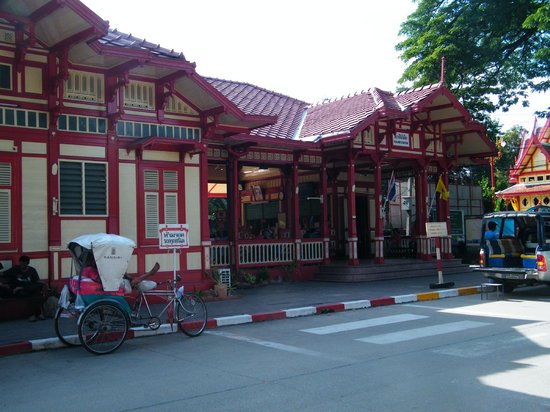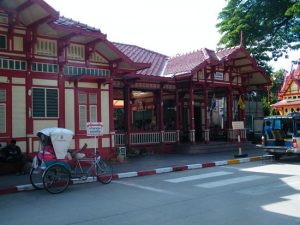 The beautiful old Hua Hin railway station was built back in days of King Rama VI. It is one of the oldest railway stations in Thailand. If you are coming to Hua Hin from Bangkok by train then you will stop right at this station. It features unique architecture including the famous Royal Waiting Room.
Also the railway station is located in central Hua Hin on the west end of Damnoen Kasam Road and easy to walk to if you are in the central Hua Hin area.
There are many shops located nearby with all types of Thai food served fresh. Taxis available to take you to wherever you need to go.
---
Khao Takiab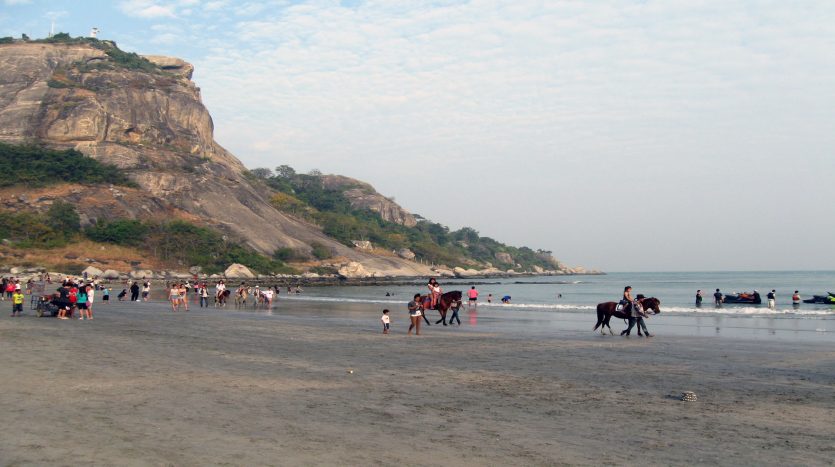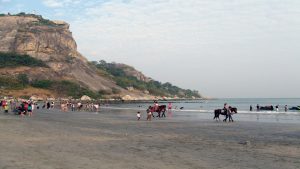 Khao Takiab area is a very popular tourist destination in Hua Hin and is located 7 kilometers from the city center. Featuring a long beautiful beach and mountain views with horseback riding and other family fun activities at the beach many nice seafood restaurants. There are many hotels and condos for rent such as this Beautiful Khao Takiab Beach Condo along the beach offering beautiful views of the beach, mountains, and around Khao Takiab. Located in Khao Takiab is a very nice beach side golf course for vacationers that love to golf. Taxi service is available leaving every 15 minutes to Hua Hin city for those without a car. Taxis can take you to one of the nice shopping malls in Hua Hin such as Market Village or the new Bluport Luxury Resort Mall.
Monkey Mountain is located at the beach in Khao Takiab and gets its name from the 100's of monkeys living around the temple at the top of the mountain. You can access the temple by driving or walking and worth a visit to see the great views of Hua Hin and Khao Takiab beaches and the wild monkeys roaming around the temple. It may not be wise to feed the monkeys while there as some could get aggressive with the food if you run out. Best to just look and take photos.
Nice beaches of Khao Takiab are less crowded then in central Hua Hin. Theynd offer long stretches' to walk and enjoy the scenery and stop at any one of the shops for drinks, snacks, or a full meal.
---
Plearnwan
Plearnwan is a popular vintage village of Hua Hin's past and is free to enter and tour around. It features a lovely two story wooden building with many little shops with different Thai foods and interesting things that may be purchased. The site is filled with decorations from the past and offers great photo opportunities while visiting. Plearnwan is centrally located of the main road between soi 38 and soi 40 across from the Klai Kangwon Palace.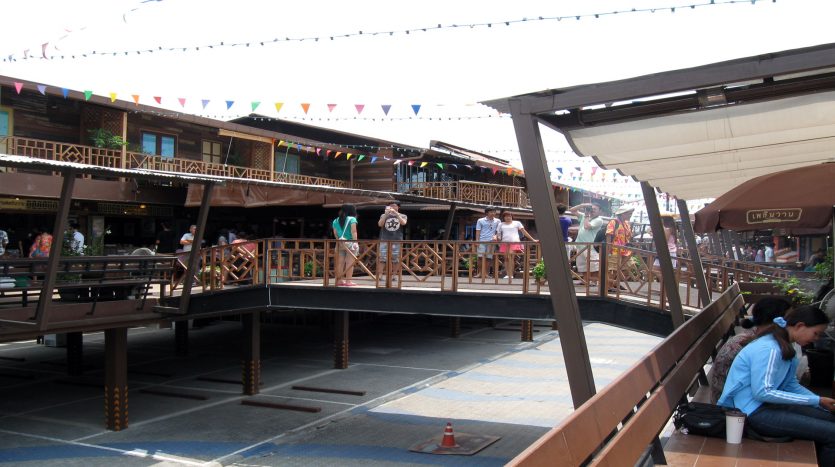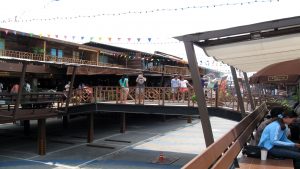 Plearnwan location and details is available from their website.
---
Hua Hin Hills Vineyard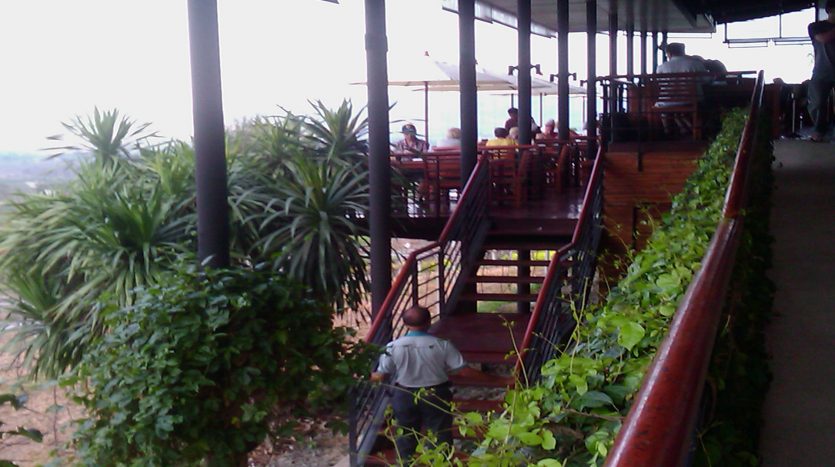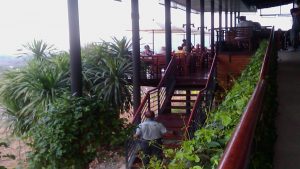 Hua Hin Hills Vineyard is worth a visit if you are a wine lover. You can enjoy a nice meal and glass of one of their famous wines while you have a wonderful view of the vineyards and surrounding mountains.
It is located west of Hua Hin and they offer shuttles from Hua Hin Market village. Also you can book a tour from any local tour agency in Hua Hin.
Hua Hin Hills Vineyard is open daily from 08.30-18.30 with the Sala Bistro serving food from 11.00-17.30 More information and map can be found on their website.
---
Pala-U waterfall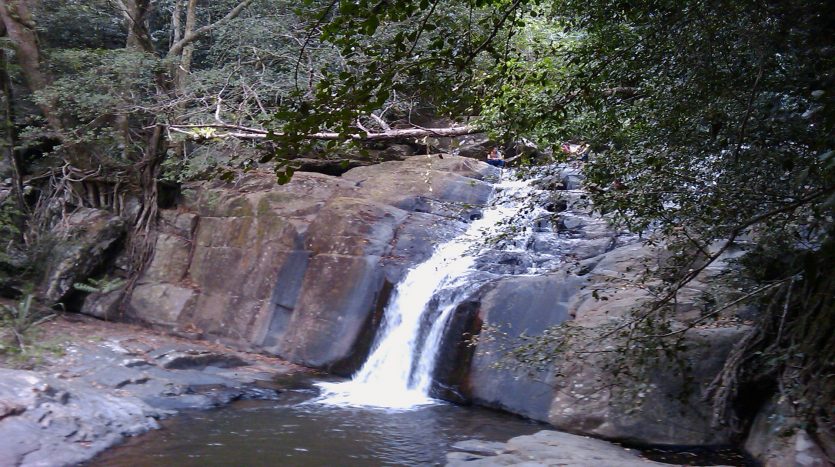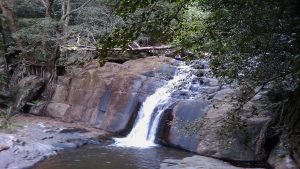 Pala-U waterfall is located around 60 kilometers west of Hua Hin and if you like nature and forest then you may enjoy a visit. There are 4 levels of waterfalls and you will need to be in reasonable shape to hike to them as the trail is steep and can be slippery. Also it is located in a National Forest and they do charge foreigners a higher price to enter (either 200 or 400 baht). So be aware of this dual pricing before you decide to go. There are also no restaurants or shops nearby so bring your own water and make sure you have already had a meal.
---
Maruekkhathayawan Palace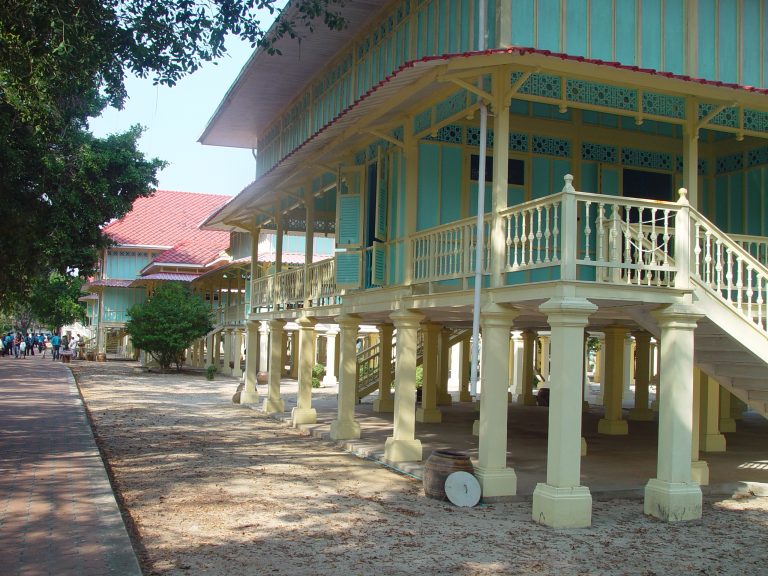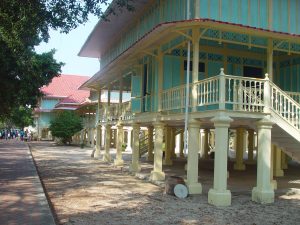 Maruekkhathayawan Palace is the longest golden teak palace in the world. It was built in 1924 using recycled golden teakwood from Haad Chao Samran the summer palace. The palace has been restored and faces the sea. It has nice views and offers the chance to see the architecture from Thailand's past.
Details: Maruekkhathayawan hours are from 08.30 a.m. – 04.30 p.m. Polite attires required.
Admission fee: Adult 30 Baht; child's fee 15 Baht.
Location: The Palace is located 14 kilometers north of Hua Hin and 5 miles south of Cha-Am at kilometer marker 9 of Highway 4.
---
Huay Mongkol Temple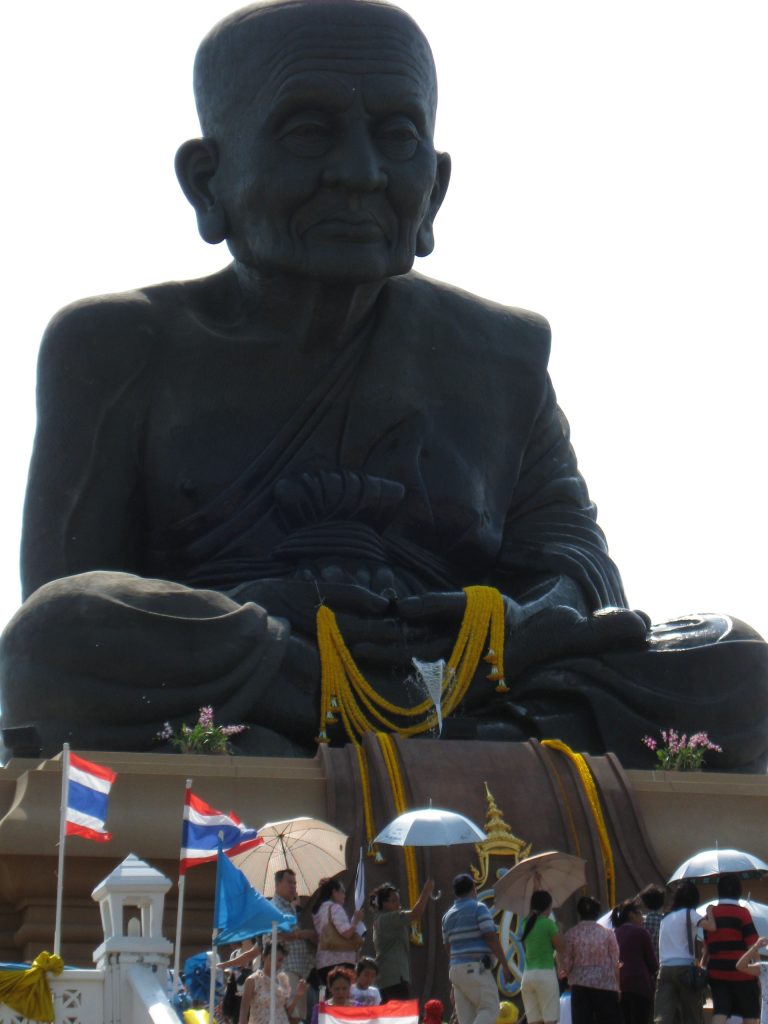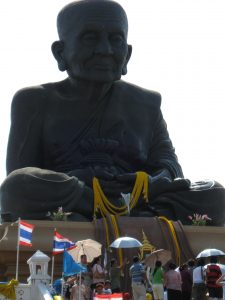 The Wat Huay Mongkol temple complex located some 15 kilometers west of Hua Hin
is famous for its enormous statue of one of Thailand's most famous monks, named Luang Phor Thuad.
The statue stands about 12 meters tall and 10 meters wide. The Luang Por statue can be seen from far away from the temple. You can also climb up the wide stairways to the statue.
Wat Huay Mongkol is very popular with the Thai people who come from all over the country to pay respect to Luang Phor Thuad and to ask for good luck, health, fortune and happiness.
---
Hua Hin Artist Village (Baan Sillapin Hua Hin)
Baan Sillapin Artists Village is Hua Hin's original arts centre. It should be on your list of places to visit while in Hua Hin.
The artist's village features wonderful galleries of arts and antiques, artist studios, a coffee and gift shop. There are also classrooms for classes in painting and sculpture. They often host special exhibitions and performance events.
Opening Hours: 10:00-17:00 (close Mondays) Location: Hin Lek Fai Mountain, north of Chat Chai Market Tel: +66 (0)32 534 830, +66 (0)84 047 7125, +66 (0)87 167 3895
---
There are many other attractions to see while vacationing in Hua Hin such as waterparks, golf courses, go carting, kite boarding and much more.